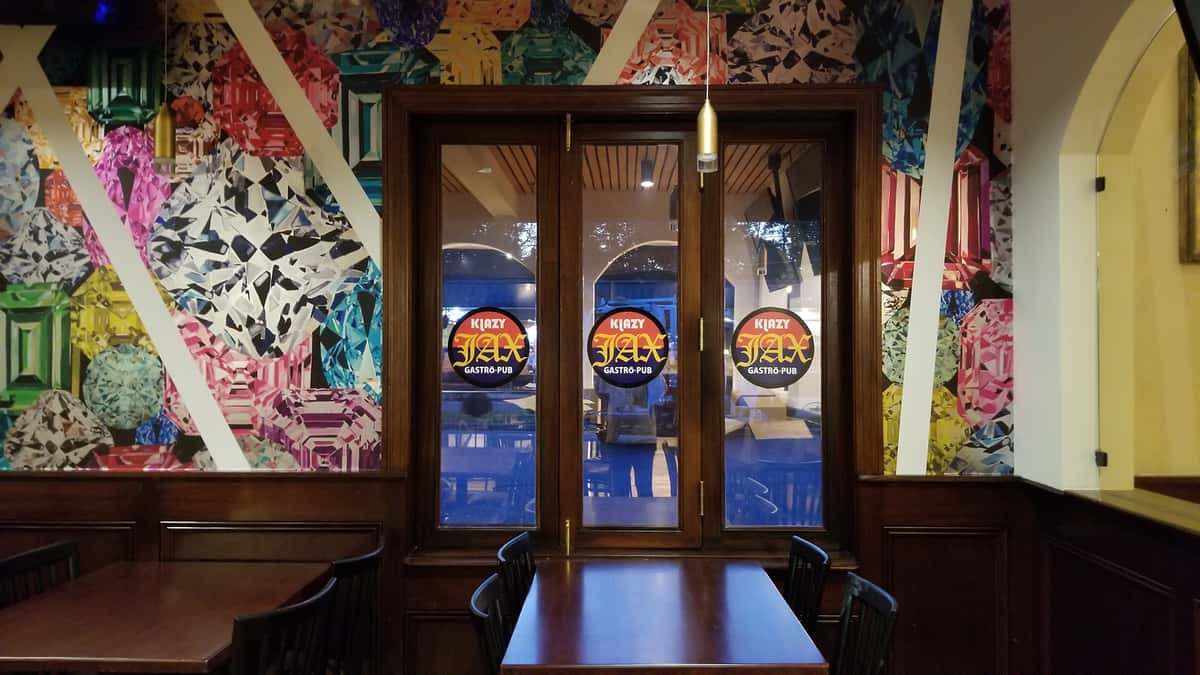 About Us
Klazy Jax is a locally owned original and eclectic Gastro Pub located in the heart of Mahopac, NY, a beautiful hamlet in the watershed area of New York.
An exurb of New York City to the South, Klazy Jax is located on US Route 6 on the Westchester - Putnam County border making it easily accessible. The restaurant includes two separate dining areas, a large bar area with both bar and high-top seating, and a large outdoor patio to accommodate your seasonal dining pleasure.

To help create a welcome and inviting atmosphere reflective of the community in which we live Klazy Jax teamed with Dominic Pangborn to create a truly revolutionary and unique dining atmosphere that incorporates Dominic's continually developing ideas and manifestations. As a designer and world-renowned artist who possess unlimited imagination and the unique ability to bring ideas to fruition, Dominic has shaped a truly unique dining and bar space, not only for this area but anywhere. Dominic's Art in Motion Series—art that appears to alter and shift as you move past it—has been cleverly realized to create a bar top that is a work of art worthy of any art collection. Dominic has also designed an alley of heroes making those of us who walk down the corridor reflect upon who the true heroes in our life are. Dominic's work and accomplishments have been celebrated at the White House, the 2018 Winter Olympics, Miami Marlins stadium, and various museums and art galleries around the world.

Looking for a diverse and varied beer selection? Klazy Jax has 20 beers on tap and many more by the bottle. Want that hard to find drink?
Klazy Jax has the largest bourbon, scotch, single malt, and tequila assortment in the area while also providing wine lovers a nice glass and bottle selection to choose from.
Klazy Jax offers our guests an original and eclectic menu destined to accommodate all taste palates. The menu designed by Executive Chef Eric Basulto, formerly of Patria, China Grill, Asia de Cuba, and Zylo Tuscan Steak House (to name a few) takes our guests on a world culinary journey through Chef Basulto's offerings of pub favorites such as sliders, tacos, quesadillas, wood-fired pizzas while also offering other unique and diverse delicacies to include gluten-free and vegan options.

We believe in customer satisfaction where we focus on quality food, wine, drink, and fun thereby allowing you, our guest, to focus on family and friends.
We also provide full catering services, wherein we can provide on and off-site catering for any of your events.